Brisbane Property Management
…It's All We Do!
Full service, professional property management agency for rentals
Why Rent360 Property Managers
Top certified local senior property managers
Avoid the pain of being assigned a junior property manager.
All our property managers are highly experienced and must meet our strict qualifications criteria and our high service standards.
Get more, pay less
We've developed an open approach to pricing with simple, all-inclusive fees!
You can save more with Rent360 as our cutting edge technology has considerably lowered our overheads.
Personalised service
get a senior, dedicated property manager who is your one dedicated point of contact.
Backed by cutting edge technology, your local Rent360 property manager will be 100% focused on maximising your returns and make owning an investment property a hassle-free experience for you. We guarantee it!
Convenient, fast and paperless
Looking to change? Your property manager will also handle the transfer from your old agency so it's quick and easy!
Not a single piece of paper needs to be printed or scanned to generate and sign the management agreement.
Full transparency
Rent360 brings you a new level of transparency. Now you can track how effective your property manager is managing your portfolio via the Rent360 Owner Portal.
You'll have 24/7 access to a web-based Owner Portal that provides visibility into your investment property's performance including tenant info, rent, inspections, maintenance and financial reporting.
Get the highest rent possible
Our property managers will find you a top quality tenant faster by using the latest technology, premium listing on realestate.com.au and Domain.
Take advantage of all the latest property marketing tools including 360° virtual tours, interactive floor plans and more to maximise impact and get the right tenant into your property faster
Get Started with Rent360 Brisbane
Experience the award winning Rent360 Property Management service.
Our Mission in Managing Property
At the heart of Rent360 Brisbane is a pioneering vision for property management, one that seamlessly combines cutting-edge technology with exceptional service. We are transforming the property landscape, making the quest for excellent tenants and an efficient rental management journey a reality.
The property management arena has seen little evolution over the past three decades. Traditional real estate agencies often fall short in terms of managing investment properties on behalf of owners, and their fee structures often leave much to be desired. The search for a dependable agency can often be fraught with obstacles such as constant personnel changes, insufficient communication, inadequate transparency and high fees.
At Rent360 in Brisbane, we are laser-focused on one thing and one thing only – property management. We are not side-tracked by a sales division, allowing us to remain unwavered in our mission. Our goal is to provide a service that is the most responsive, transparent, and personalised in the nation. Each of our clients is paired with a seasoned property manager, whose sole mission is to maximise their rental returns and provide great service.
Helpful information for both landlords and tenants can be found in our blog section, discussing the likes of how to find out who manages a property, house hacking, the BRRRR method and more.
What Our Clients Say About Our Company

Rent360 Brisbane is rated 5.0 out of 5.0 based on 97 reviews - View Reviews on Google

Tania and the rest of the Rent360 leasing team provided me with a fantastic leasing experience. They come with the highest of my recommendations. Particularly useful for find tenants and getting all apartments leased out.
Strongly recommended due to the promptness and efficiency of their service. The team is very helpful and quick to respond to any questions or concerns that are raised by tenants.
Rent360 Property Management is a remarkable company that stands out due to its exceptional team of highly skilled professionals. The company's headquarters are located in Brisbane.
Our property is always maintained properly and the team ensures there are not issues with tenants. When something comes up, they always inform us right away and has list of action plans to resolve the issue. 3 years and my properties has been filled with tenants at all times.
Rent360 assisted my partner Steven and me in finding a new tenants for our apartments. This was handled by Tania in a very friendly and professional manner. They came across the perfect couples, who have now agreed to extend the initial lease for an additional 12 months.
I have had a great experience working with this Rent360. They have been pleasant to deal with, making communication effortless and always demonstrating a willingness to help.

Money Back Satisfaction Guarantee
If you are not satisfied with Rent360 within the first 3 months, we will credit 100% of the management fees already paid.
"I could not have asked for anything better. Outstanding service – no job is too big and the agent looks after my property like it were her own. Highly recommend to anyone looking for great customer service."
Petronella D'Souza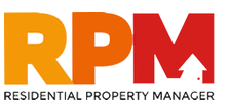 For rent is the top floor of this Grand five-bedroom...Read More→
Brisbane is Queensland's vibrant and sun-drenched capital, is a city teeming with a diverse blend of experiences and opportunities. Boasting a world-class arts scene, a rich cultural heritage and a flourishing culinary landscape, Brisbane combines the energy of a cosmopolitan hub with the warmth and charm of a close-knit community.
The city's property market mirrors its dynamism and variety. From architecturally impressive high-rises dotting the skyline, to quaint heritage homes nestled in leafy suburbs, Brisbane offers a gamut of property options, catering to diverse tastes and budgets.
At the heart of the city's thriving real estate landscape is property management. Ensuring properties are maintained to a high standard, managed professionally, and tenanted by reliable individuals is crucial. Whether you're a property owner looking to safeguard your investment, or a prospective tenant seeking the perfect Brisbane abode, a seasoned property management team serves as the linchpin, fostering beneficial relationships, ensuring regulatory compliance, and enhancing the overall property experience in this lively metropolis.